5. Manual coffee grinder (Coffee grinder knowledge summary)
Aktualisiert: 28. Nov 2019
Coffee grinders are generally divided into manual grinders and electric grinders. First of all, the electric grinder is better than the manual grinder in general.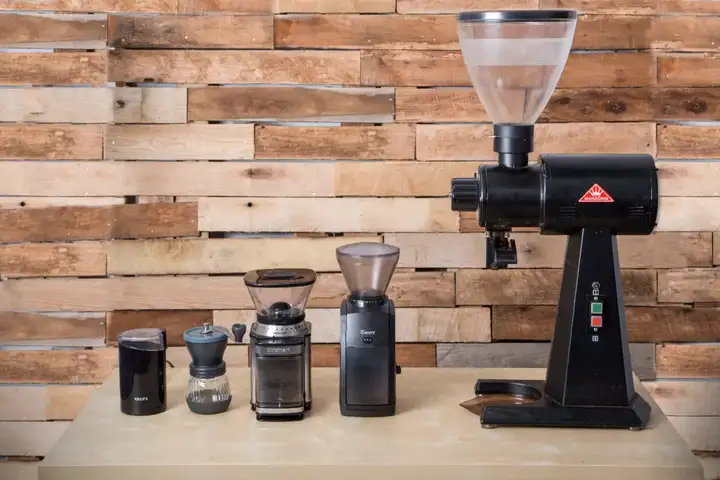 Compared with the manual coffee grinder, the electrical coffee grinder has a relatively stable grinding force, and the size of the grounded powder is relatively close. Besides the grinding speed is fast, reducing the contact between coffee powder and air. Of course more labor-saving.
But it is not certain.
Manual coffee grinders also have a lot of advantages.
Manual coffee grinder/ Manual coffee miller
Perhaps Most people think the coffee grinder is like this:
However, this small wooden manual coffee grinder is only suitable for decoration, and the price may be only about $10. If you use such a wooden coffee grinder to grind coffee, it will never be a good experience you think.
The hardness of coffee beans is actually higher than you think.
In general, manual grinders use ceramic cutters, because they are cheaper, and advanced hand grinders use alloy cutters. So grinding process is still very laborious.
However, since the fineness of powder is adjustable, the good taste powder can be well ground if by the suitable force control. It is important to note that you should not use too much force to spread the beans out.
There are other good looks manual grinder like this: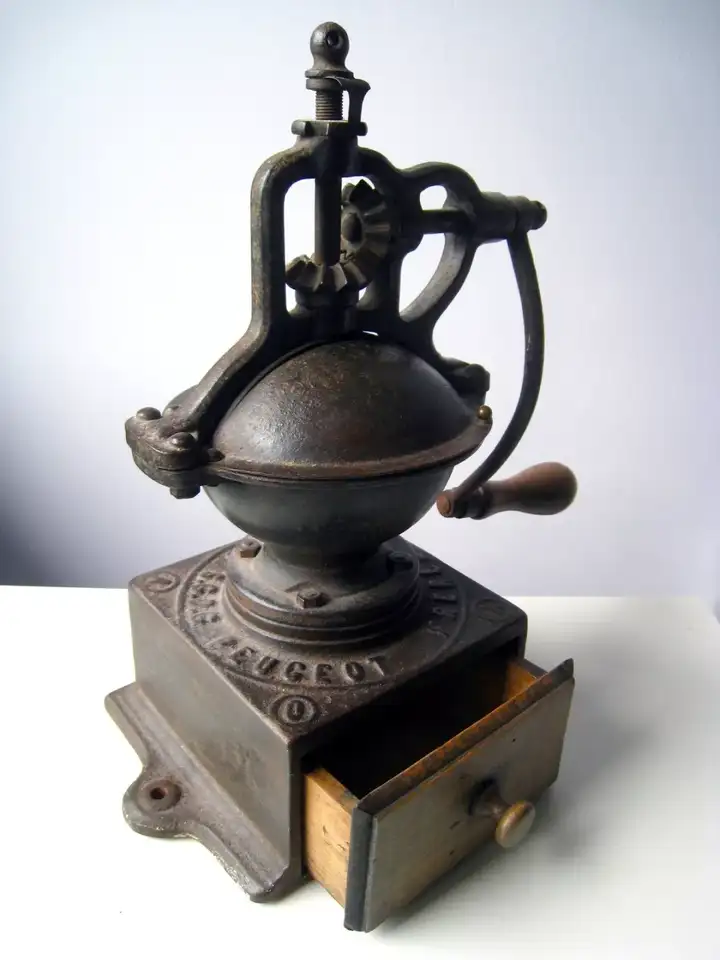 These are all called antique coffee grinders, which are used only as decoration in the current coffee shops/ cafe. The price varies from $10 to $50 depending on the shape.
If you want to choose a manual grinder, you should at least choose one similar Porlex from Japan: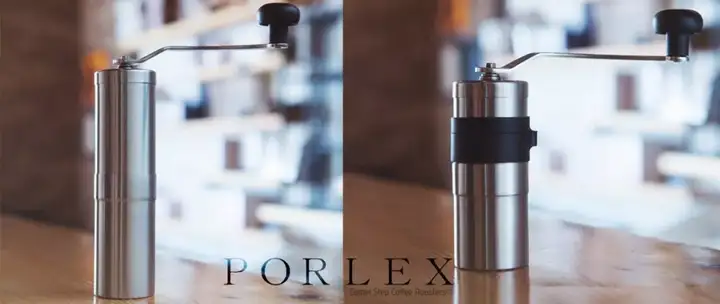 There are also many imitations, the price is cheaper.
The advantage of the manual grinder is that it is easy to carry and easy to use. However, due to the uneven strength during coffee grinding, the shape of the coffee powder is not uniform and the fine powder rate is too high.
And the most important thing is that the coffee beans are harder than you think, and it is still very laborious to grind.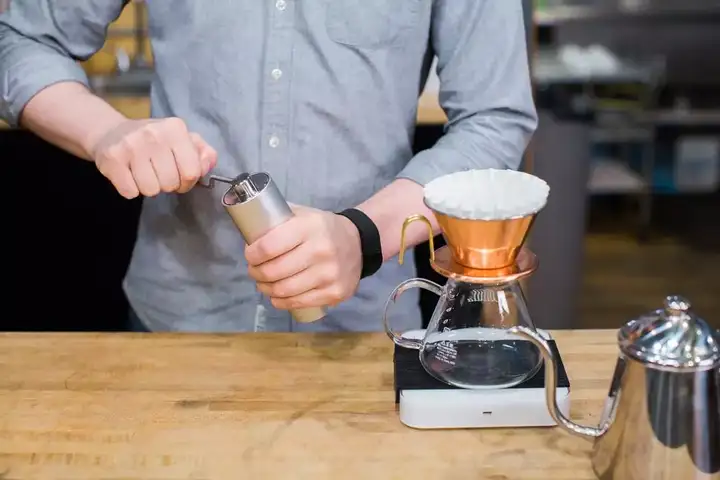 Although when we mention the manual grinder, everyone will think of the disadvantages of laborious, low grinding efficiency, high fine powder rate, uneven grinding, etc., but there is no certain thing, the manual grinder is not easy to use just because you spend less money. Enough Money can buy good products.
If someone tells you that the manual grinder is not working, please advise him use the following:
· HGone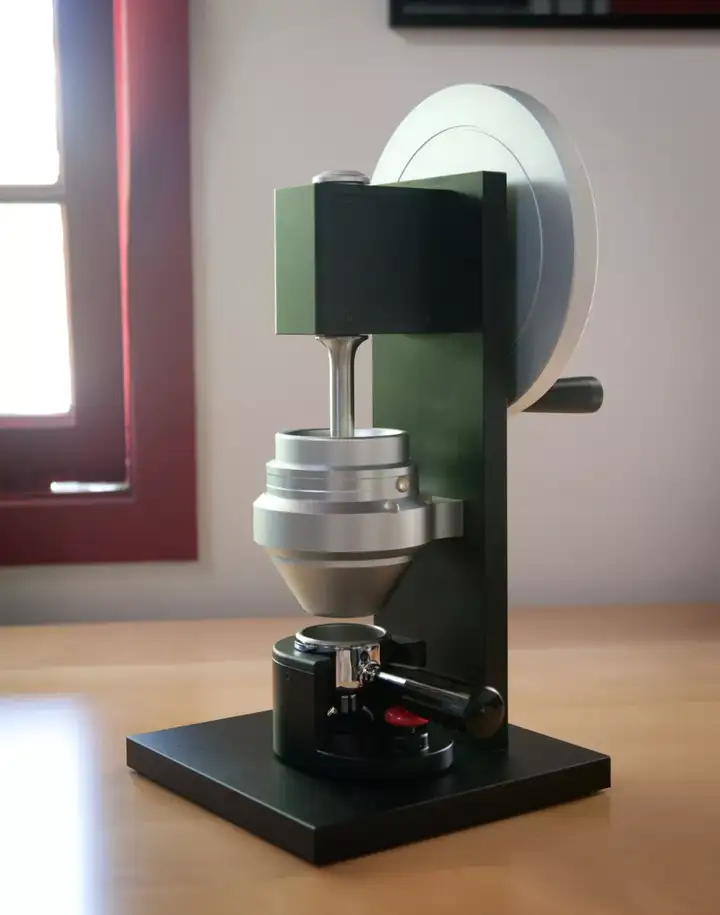 Special member in the manual grinder!
I have heard of tools like that but I have never seen before, dreaming of touching if I can.
The zero residual powder rate, the alloy grinding head, and the price more than $1000, guarantee quality.
You get what you paid for in coffee products.